Extra Virgin Robusto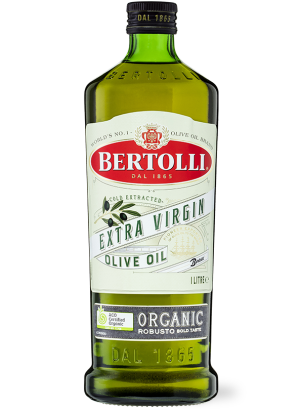 This olive oil is made from 100% organic olives and carries the Australian Certified Organic logo.
Bertolli Extra Virgin Olive Oil Robusto is simple, yet full of character. A touch of fruit, a bitter undertone and a hint of spice to end. Each and every one of the elements taken from the earth. Original and organic.